Since we moved to Chelsea, our habits have changed somewhat. And we are starting to have our habits at the Chelsea Pub, on Old Chelsea road.
Basically, it is our new locale. And indeed, on Saturday afternoon, after running a few errands at Broue-Ha-Ha and at the Meredith Centre, I asked my better half if there was somewhere else that we needed to go. She answered negatively. If rephrased – was there somewhere else she would like to go.
And indeed, we ended up at the Chelsea Pub.
I first wrote about the Chelsea Pub during the 2011 election, but I've been going more often lately.
The spot is cozy, kid friendly (most of the time!), offers an interesting menu and a great selection of beers on tap.
Today, we decided that we would have a couple of drinks while the Waffle Jr. would enjoy the dinner of her choice. As she does most of the time, she picked the animal-shaped Chicken Nuggets.  Their kids' menu offers a choice of French Fries or veggies and ranch dip – this time, we chose for her and went for the veggies.
Mrs. Waffle ordered the McAuslan Cider (she fell for it at a previous visit, not too sweet, not too carbonated) while I got a pint of C, the Sloven-style Pilsner from Brasseurs Illimités.
Here I had a honey-colored brew with a light orange tint, with a thick bubbly white head.  A subtle honeyed nose, some flowers and hops. A little more bitter than your usual Pilsner, yet well balanced.  Enjoyable.
We ordered the Spinach and Artichoke Dip ($11).  It came after a short while in a hot cast-iron baking dish. The top was nicely golden, and it was surrounded by assorted toasts.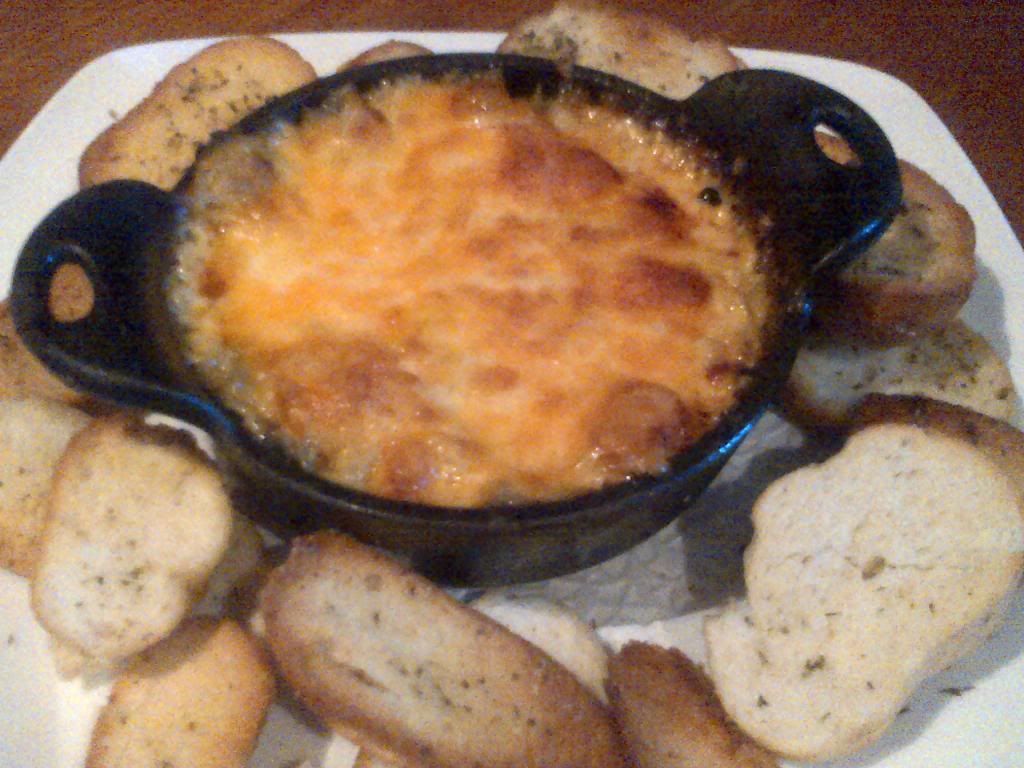 Obviously, this is a classic, very simple to make and hard to fumble.  As long as you have the right proportion of cream cheese, spinach and artichokes, anyone should be able to pull it off.  And here, the Chelsea Pub did pull it off.  I've got to admit that making it Au Gratin is a great touch - but we had to be careful, as the mixture underneath was bubbling hot! It had the right balance of tangy, creamy and chewy.  The herby toasts, home made, did the scooping job nicely – they were thick enough to resist and not crack into our hands.
All children's meals are served with a drink and dessert – and today's dessert was a lot of fun: Hamburger cake!
Here, a white cake was used as buns, chocolate ganache used to replicate the patty, and sugar icing for the mustard and relish.  On top of the burger, powdered sugar as sesame seeds.
On the side, you could argue that the whipped cream and the strawberry coulis could have been extra mayo and ketchup.   Miam miam miam miam, it's delicious!
7 Responses