Finally, the House has recessed for the summer.
Finally, I'll be able to enjoy a full rack of ribs and not be pressed for time between meetings and Question Period.
You either go Full Rack or Go Home, they say.
Well, they don't really say that, but they should.
With lunch time approaching, it being Friday and the Heat Wave still scorching Sparks Street, there was no time to waste in order to get good quality Q with minimal wait. 
I got out of the office and lined up at the closest stand, right outside the Sparks Street exit of our research bureau: Billy Bones BBQ.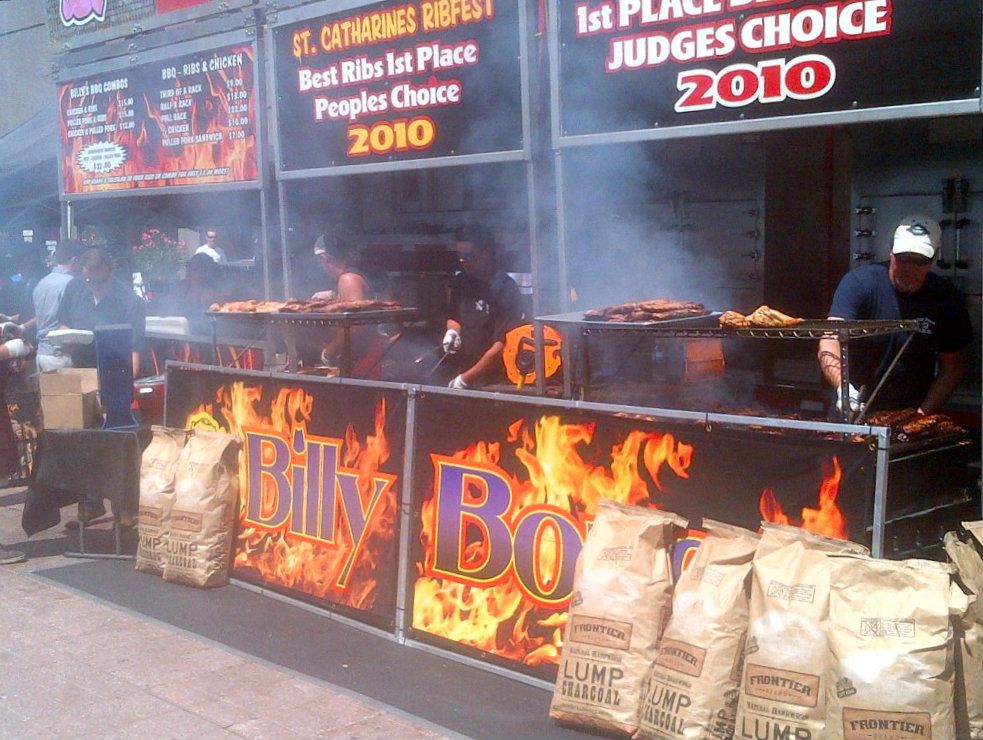 Bill Wall, aka Billy Bones (no relations with the pirate from Treasure Island), has been in the business for 36 years. From their home base in Sanford, Michigan,  Billy Bones BBQ has participated in cooking competitions in every state of the United States of America, and also  in Ireland and Jamaica, and has accumulated over 350 awards over the years.
In Canada, Billy Bones BBQ is operated by the Brunton siblings from Fort Erie, ON, interestingly, the Brunton family also handles Silver Bullet.
Legend has it that Billy Bones learned to cook at the side of an ol' gentleman on Central avenue in Cincinnati, Ohio, in the Sixties. What do you know.
They were working the grills hard.  The decaled flames weren't needed to imagine how hot it must have been behind the grill. I could only hope their hard work would be worth it. I ignored the pulled pork, I ignored the chicken, I skipped the beans and the coleslaw and ordered the Full Rack (22$) of Billy Bone's St-Louis style pork ribs.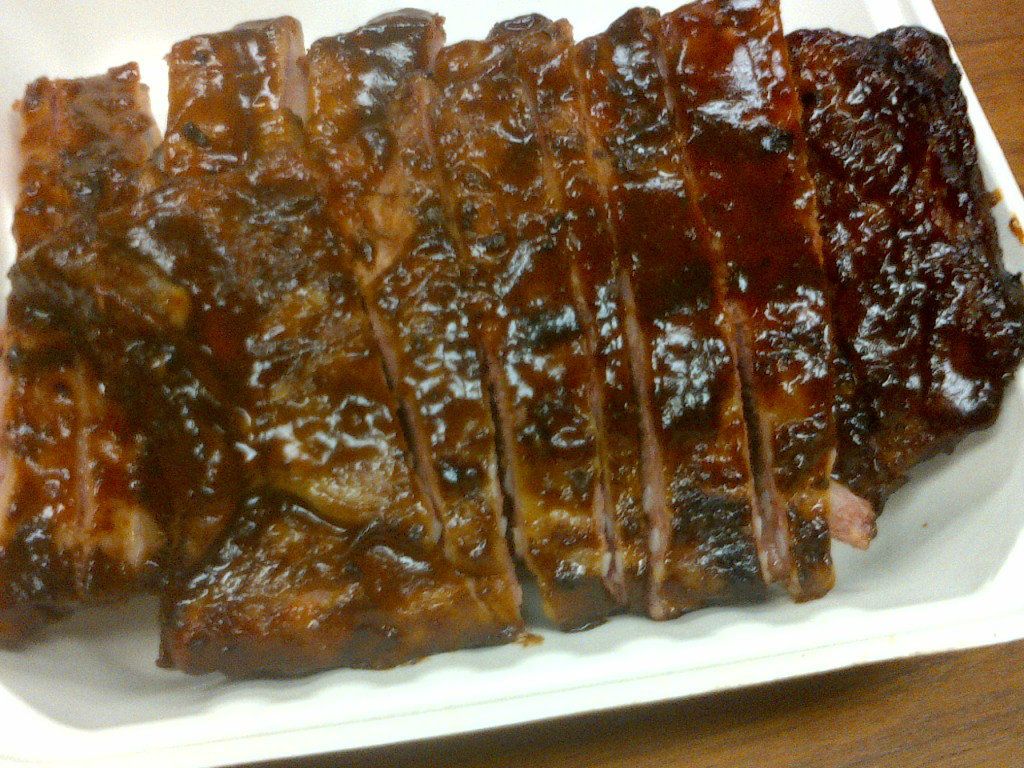 Billy Bones' ribs were tangy with a smoky bite. They were meaty, tender, juicy.  Well-balanced by the sauce, neither too sweet nor too bitter: vinegar, soy, brown sugar. A good blend of flavours underneath.  They were easy to eat, and went down fast, with the help of an ice cold Diet Coke.
Because you do have to keep an eye on your calorie intake.