A reader, let's call him Rick, sent me a submission to review.  He thought I'd love this new product from the always creative people at President's Choice.
The PC Blue Menu The World's Best Meatless Seasoned Chicken Breasts.
According to President's Choice, we can enjoy all the tenderness, flavour and versatility of chicken with these delicious blend of vegetable and grain-based ingredients.  Stop salivating, I know you are drooling on your keyboards.
So Rick, a long-time fan of The Waffle, sent with no prior warning, his step-by-step pictures for his sandwich creations.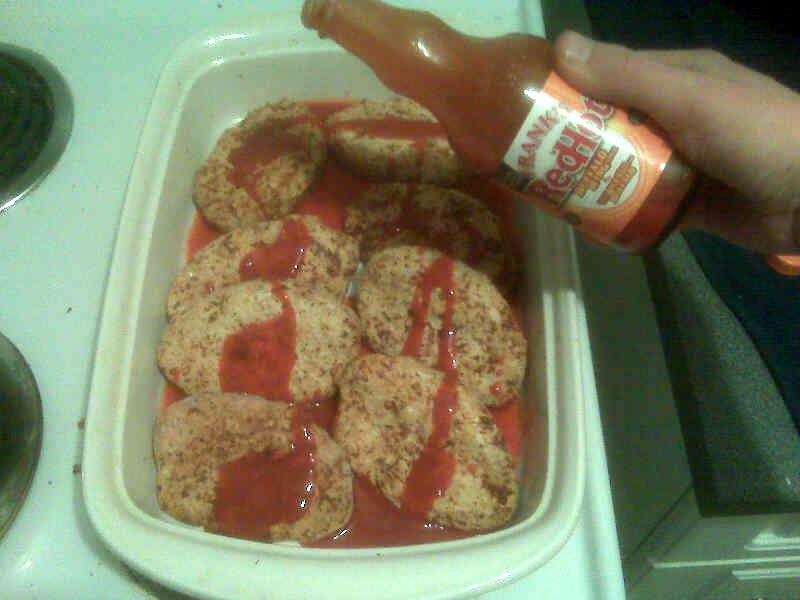 "What the Hell is that, cat food?", I yelped when I got this.
Sure, he is covering it with Frank's Red Hot Buffalo Style sauce, (which has been discontinued and replaced by this) but …  is it enough to make it pallatable?
And then, he baked them:
Here, Rick is demonstrating that when cooked, cat food patties shrink to the size of a thumb.  He had never tried this before, so I am sure we all share his disapointment.
Facing this challenge, Rick decided to make sandwiches – possibly to mask the taste?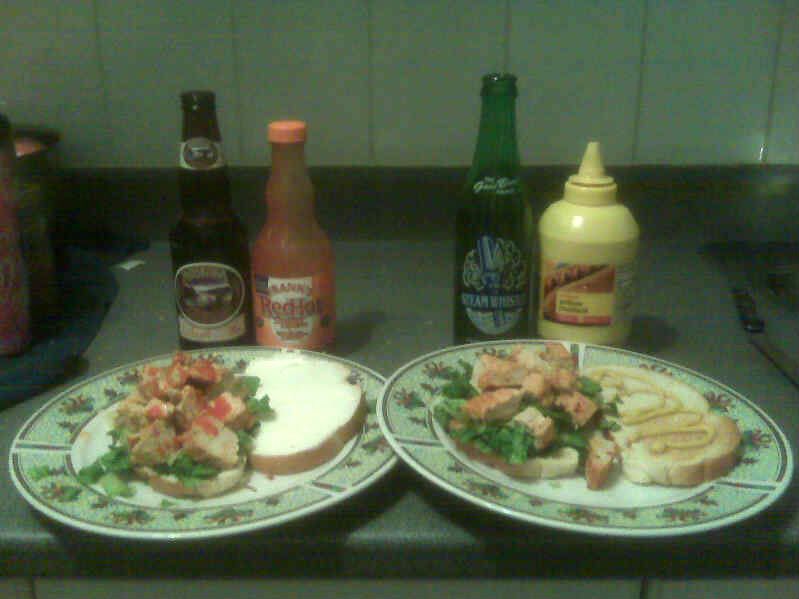 Cream cheese and hot sauce, with meatless breast pieces on a bed of lettuce.
No Name Mustard on the right, with meatless breast pieces on a bed of lettuce.
Thankfully for them, they had good brews to chase things down -
a Muskoka Organic Dark Ale and a Steamwhistle.  Good selection.
Thanks for the submission, Rick.  But I'll stick with Real Mock Chicken.
.